We're growing and thrilled to announce the expansion of our office in Beijing, China. Our mission is to enable everyone to do science that matters by always pushing the limits. Since our inception in 2008, we've been "pushing the limits" by going beyond our Munich-based beginnings to meet scientists where they are.
"China is of huge importance and is the place to be," says Stefan Duhr, our CEO. "We're seeing top-notch research done in various fields of life science and industrial biotechnology, and it's a great place for collaboration on important scientific topics."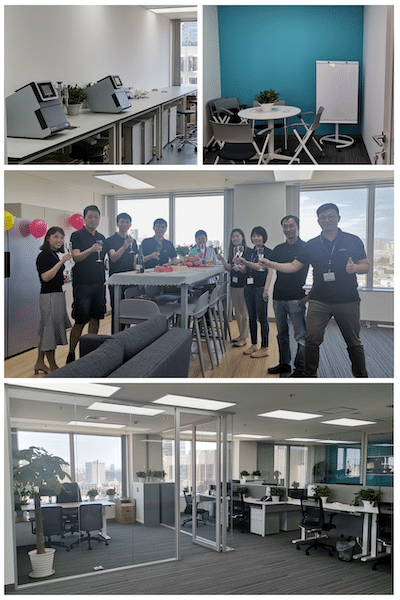 Zhuo Li, head of our China business, comments on the expansion, "We've outgrown the space in our old office since we had to hire more people to meet the demand for our products within life science research. This expansion, not only of space but of our team, helps us meet our customers' needs by providing professional, modern services that are most suited to China." This isn't our only physical location in China, we have an office in Shanghai too.
We're continuing to make further investments in our Chinese customers and their success including the recent translation of our website to Chinese. "China has top-class researchers in all areas in life science, from drug discovery to plant science," says Stefan. "We are committed to supporting them with our innovative instruments and high-quality localized service."
We now have offices and representation in 13 countries around the world. Learn more about the closest NanoTemper office near you.