The nanoDSF method employed by the Prometheus NT.48 is able to rapidly quantify unfolded proteins. This technology allows you to test the quality of your biological samples within seconds, even with the high protein concentrations typically used in formulations.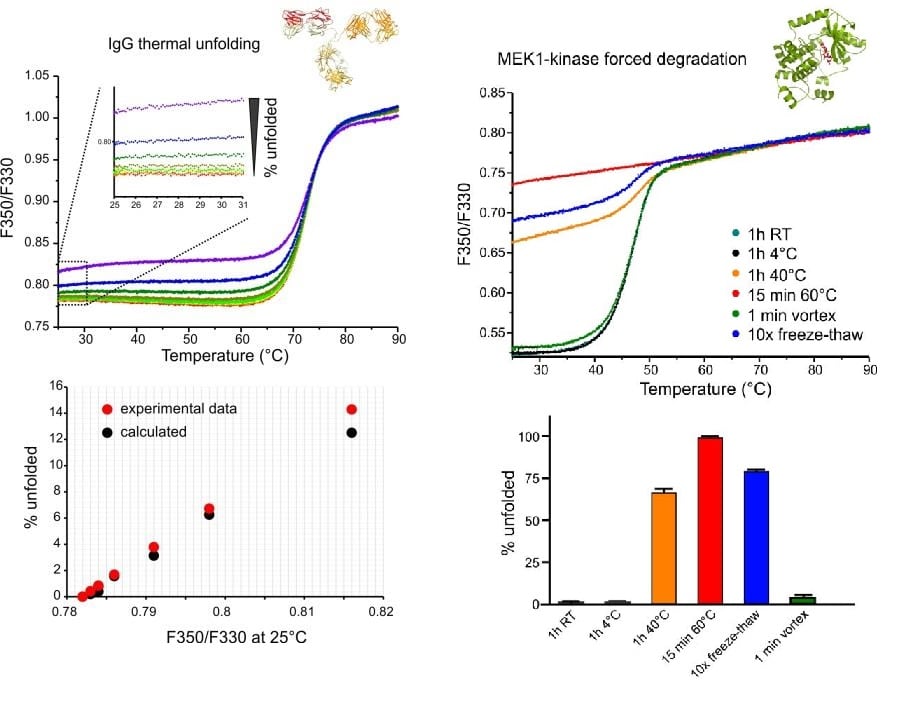 Click here to explore how the Prometheus NT.48 can be used to investigate the long-term stability of proteins in native conditions and to determine optimal handling and formulation conditions.
Learn more about nanoDSF: Join the free Webinar!
Order your Prometheus NT.48 Instrument before March 15, 2015, and benefit from our Early Access Program!